Some of our favourites
Click on the links below:
---
MAAC - Model Aeronautics Association of Canada
---
Shuswap lake Estates - the community
---

GREAT SITE and they provided our site's hosting
for free for years!!! (click on logo for their site)
---
Other
RC CANADA - Canadian discussions on any RC topic
Electric RC Site - good tips and info, discussions galore!
High Country Flyers - nice site from Kamloops.
Vernon Radio Controlled Aeromodelers Society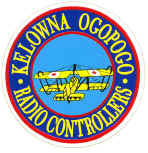 Kelowna ORC - Kelowna Ogopogo Radio Controllers' Association
KMAS - Kamloops Model Airplane Society
Sky Rangers Model Flyers of Kamloops -
Airliners. net - Photos of full-size - SCALE DREAM!!
Interior Crafts Kamloops - hobby shop - sponsor
Tower Hobbies - sponsor
RC Universe - good discussions on any RC topic
---